Seperti biasa,hari Sabtu dan Ahad merupakan hari cuti bekerja bagi syarikat dimana aku diberi latihan di Jepun.Kali ini, aku berterima kasih kepada En Kobayashi dan keluarga kerana membawa aku pergi melihat-lihat di salah satu monumen di Jepun iaitu Istana Hikone. Istana ini telah diwartakan sebagai salah satu khazanah paling berharga di Jepun.
Mari kita review serba sedikit sejarah pembinaan Istana Hikone yang diambil terus dari En Wiki. Maaf ya tidak translate 🙂
Hikone Castle (彦根城 Hikone-jō?) is the most famous historical site in Hikone, Shiga Prefecture, Japan. This Edo period castle traces its origin to 1603 when Ii Naokatsu, son of the former daimyo Ii Naomasa, ordered its construction. The keep was originally built in 1575, as part of Ōtsu Castle, and was moved to Hikone by the Ii clan. Other parts of the castle were moved from Nagahama Castle. Hikone Castle was completed in 1622. Naokatsu's lands had been taken from him in the interval by the Tokugawa shogunate, and when his brother Naotake assumed control of the area around Ōmi Province, he was able to complete the castle by collecting stones from the former Sawayama Castle.
When the Meiji era began in 1868, many castles were scheduled to be dismantled, and only a request from the emperor himself, touring the area, kept Hikone Castle intact. Today it remains one of the oldest original-construction castles in Japan. The main keep of Hikone Castle was designated a National Treasure by the Ministry of Education, Science, Sports and Culture in 1952. Hikone Castle also has several parts which are designated Important National Cultural Assets : Umaya (Stable), Tenbin Yagura (Balance Scale Turret), Taikomon Yagura (Drum Gate Turret) and Nishinomaru Sanju Yagura (West Fort Wing Three-story Turret).
Ia merupakan sesuatu pengalaman paling berharga aku alami.Kompleks istana ini sangat besar dan perlu mendaki bukit. Manakala ia dibina sepenuhnya tanpa paku atau hanya menggunakan pasak sahaja. Walaupun begitu ia mampu bertahan ratusan tahun sehingga berdiri teguh ke hari ini. Secara peribadi, aku amat kagum dengan masyarakat Jepun yang tidak putus-putus mengunjungi Istana ini untuk mempelajari latar belakang dan sejarah mereka walaupun bukan hari cuti.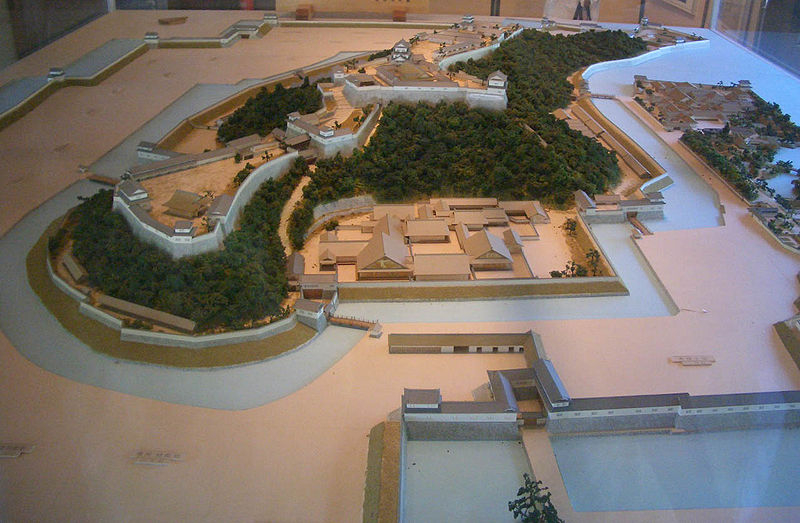 Lokasi
[mappress mapid="11″]